Microsoft Offering $250,000 Reward

August 9th, 2011

Posted in
Noteworthy News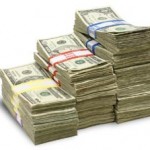 As the SpywarePreventionGuy, I wanted to help Microsoft put the word out about the $250,000 Reward they are offering for information that leads to the identification, arrest, and criminal conviction of those responsible for controlling the Rustock botnet that was taken down in March. Anyway, the Senior Attorney for the Microsoft Digital Crimes Unit, Richard Boscovich, announced the $250,000 reward this week.
The Rustock botnet was a major contributor to the spam problem we all experience in our email inboxes. The Microsoft Digital Crimes Unit is continuing their search for any and all of the cybercriminals involved.
Although the March takedown of Rustock cut their base in half, it is estimated that there are still hundreds of thousands of botnet infected computers around the world that have not been cleaned of the botnet malware yet. If you believe your computer was compromised by the Rustock botnet, you will find plenty of highly recommended spyware protection products on this website for disinfecting your computer, such as ESET Nod32, MalwareBytes Anti-Malware, and SUPERAntiSpyware, all of which have either free versions or free trials that work very effectively, and I know because I use them nearly everyday myself.
If you have any pertinent information about the Rustock botnet, contact your international law enforcement agency.
For more info, visit: Microsoft Offers Reward for Information on Rustock