Remote Repair
Try a New Approach to Your Computer Service Needs With 24/7 Remote Repair
Tired of lugging your computer into the shop
Tired of having to be home to wait for the technician to arrive?
Tired of paying $100-$200 every time your computer breaks?
Need help setting up your iPod, Digital Camera, Printer, or Wireless Network?
Need good security software and online backup?
Looking for 24/7/365 computer service in the comfort of your home or business at "your" convenience?
Want a FREE diagnostic session for your PC using SAFElink Discovery and receive instant expert advice on how to fix identified problems.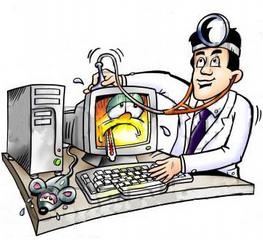 Then you are ready for a subscription based Remote Repair Service. Subscriptions start as low as $16.99/month. If your internet still works, you could get your first repair right away with your up front cost as low $16.99! At a minimum, you get:
Unlimited remote support for your computer and any device that interacts with your computer
Schedule your appointment with U.S.-based certified technicians – available 24/7/365
First, write down our "Representative Team ID": 02122729 (you will need this should you decide to order)
Then go to: http://www.RemoteComputerRepairExperts.com
*Minimum system requirements: Windows XP SP3, Windows Vista or Windows 7 and a high speed internet connection.