Remote Computer Service

June 22nd, 2013 Tags:
remote computer service

Posted in
Computer Repair
Remote Computer Service Can Save You Time and Money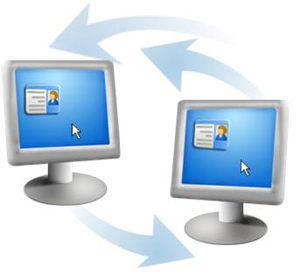 Remote computer service is nothing new, but it is increasingly becoming more popular because of improvements in technology as well as the shear convenience of having all the work done without having to go anywhere. With remote computer service, I can operate your computer as if I were sitting right in front of it, even though I am in Texas. It can also be less expensive to have your computer repaired this way because of the low overhead of the remote service business model. Keep reading to see how you can redeem an awesome free bonus.
Limitations of Remote Computer Repair
There are limitations though, such as your computer has to at least work well enough to open a web page and download the remote software needed to start a remote session. I might also need your assistance to do the physical things I can't do remotely, such as inserting CDs, and connecting cables.
If you didn't know already, I have started another website that is going to merge my interest in spyware prevention with other types of computer preventive maintenance. I call this website "ComputerAfterCare", and it will give me more flexibility to provide you with a complete approach to performing all the preventive maintenance your computer will ever need, not just spyware prevention.
Without rehashing all the details already on my ComputerAfterCare website, you should know that it is a membership site with Free, Basic (Annual) and Lifetime Membership options. You can start with a Free membership which will give you access to my Free Computer Preventive Maintenance eBook, but the Annual and Lifetime Memberships have modest fees.
Benefits of Membership (Limited Time Offer)
Aside from the wealth of video tutorials included in the Annual and Lifetime memberships, in an effort to increase the number of new ComputerAfterCare members, I will provide a Free Remote Computer Service for new ComputerAfterCare Members as follows:
Free Members: Virus Diagnostic ($19 value)
Basic (Annual) Members: Computer Tune-Up ($39 value)
Lifetime Members: Virus and Spyware Removal ($79 value)
Try Out My Service Totally Free
By opting in for my Free eBook, you can book an appointment for a Free Virus Diagnostic just to test drive my service. Click the image below to sign-up, and be sure to check you email afterwards for instructions.
Once you sign-up, you will be directed to the information needed to redeem this offer.
Thank you,
Dale Powell