Test Your Knowledge about Antivirus Programs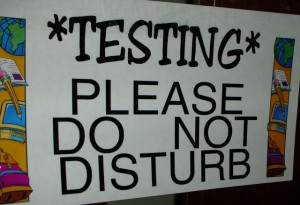 Nobody like to takes quizzes, but sometimes they can point out your strengths and weaknesses about a subject.
As for antivirus programs, I can tell you that the average person will probably not "ace" this simple 10 question Antivirus Quiz.
Wanna give it a  try?
Basic Antivirus Knowledge
Click "Start" to begin testing your knowledge about some basic, yet misunderstood topics about Antivirus programs.
Congratulations - you have completed Basic Antivirus Knowledge. You scored %%SCORE%% out of %%TOTAL%%. Your performance has been rated as %%RATING%%

Your answers are highlighted below.
As for the best Antivirus and AntiSpyware program out there, I use and recommend ESET Nod32 Antivirus and SUPERAntiSpyware which you can get at:
http://www.SuperAntiSpywareKing.com