How to Repair Adobe Flash Player – Screenshots

July 21st, 2011

Posted in
Computer Repair
,
Free Software
,
Spyware Prevention
,
Spyware Protection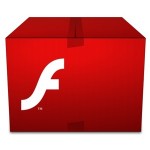 Do you watch videos online? These days, its not uncommon to get deceived into clicking a link to see some cool video that ended up prompting you to download a plugin first before you could view it. The video link could be something you received in an email, a Facebook friend, or a link you just found yourself while Googling. Whatever the case, many people are getting tricked into downloading fake Flash Players and other malicious plugins which can corrupt your Internet Browser and its plugins, not to mention causing Windows to become unstable, or worse yet … getting ripped-off online. Don't depend solely on your virus and spyware protection software to protect you against threats you invited in yourself, even if you were deceived. When in doubt about downloading some plugin, find out what it is first, whether it is safe or not, and download it directly from the author's official website, rather than from some pop-up window you aren't sure about. While many missing plugin prompts are legitimate, it only takes one that isn't legit to infect your computer.
I can say that watching YouTube videos on their Official Website is pretty safe as far as malware goes, although I might be careful about clicking any links in the description below the video. But have you ever tried to watch some animated content on the internet such as a YouTube video and saw one of the following messages in the list below?
Install Missing Plugins
You need to upgrade your Adobe Flash Player to watch this video
Upgrade Your Flash Player for Improved Playback Performance
If you have already tried the normal methods to get Flash Player working by following the prompts in your browser, and it still won't work, then your Flash Player plugin is probably corrupt, and maybe even your internet browser itself. Read on to learn how you can easily remove and reinstall your Flash Player to correct most problems people have with Flash.
If you don't want to learn the procedure through a bunch of screenshots and would prefer a brief video instead, then sign-up as a Free Member and view the site at http://spywarepreventionguy.com/how-to-repair-adobe-flash-player-video/
If you have already tried clicking on all the links such as "Install Missing Plugins", "Upgrade now", etc, and you still can't install Flash Player, fixing this may be as simple as removing and reinstalling Adobe Flash Player. Just follow the procedure below:
Uninstalling Adobe Flash Player
Install Adobe Flash Player
Once you have removed the old Flash Player plugins, then you can download and install the latest version. I suggest downloading the stub installer for Flash Player directly from Adobe's website, rather than installing it  directly through the browser, you will have more success.
Download the latest version of Flash Player at http://get.adobe.com/flashplayer
Close any running user applications such as Internet Explorer, Firefox, Messaging programs, etc.
I suggest you save the file to your Desktop
Flash Player Issues with Internet Explorer
I don't see too many Flash Player issues with Firefox, but you are more likely to have flash issues with Internet Explorer, especially after a malware infection. If the above procedure does not get Flash Player working for you in Internet Explorer, then go to Internet Explorer and Reset Internet Explorer Settings. If you don't have this option, then you are running an old version of Internet Explorer and should upgrade to the latest version. To upgrade to Internet Explorer 9, visit http://spywarepreventionguy.com/internet-explorer-9-released.