Is it Time to Upgrade to Windows 7 Yet?

July 11th, 2011 Tags:
Windows Updates

Posted in
Windows Updates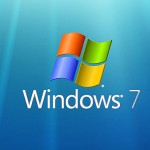 Its been about 2 years now since Windows 7 was released. I was immediately content with Windows 7 over XP and especially Vista early on. Sure I discovered a few annoying issues, but as a tech, I was usually able to find a fix or a work around, and most of them were minor anyway. But for non-techs who don't want to become a glorified beta-tester, this is good enough reason to wait a bit before you decide to go forward with any major Windows Update or Upgrades until the annoyance are worked out. But how do you know how long to wait?
While Windows 7 isn't perfect, what are you waiting for … Windows 3.1?  While Windows 7 can still get infected by viruses and spyware, it is much harder to infect and will help you more than ever when it comes to spyware protection. Anyway, now that Windows 7 has had a major Service Pack out for almost 5 months called Service Pack 1 or SP1, it is a great time to finally upgrade your Windows if your computer will support it. For some, it isn't a matter whether their computer will take Windows 7 or not, it is whether Windows 7 will take their programs and peripherals. That can be a valid argument for some people.
I once had an inexpensive HP Laser Printer that had no Windows 7 driver support, but I found a good deal on newer model and just replaced it. On the other extreme, I had a customer with a compatibility problem with an older, but expensive Autocad program and a 24″ Plotter printer that worked just fine, and he wanted to keep using it, so I set him up with one of the free work-arounds below using VMware Player and Windows XP. Whatever the case, there are work-arounds for most of these situations, and some of them may be free. Well, it might not be all free if you have to pay someone to set it up for you, but if you are computer literate and know how to download and install programs and setup a printer, you can probably do it yourself.
Windows 7 System Requirements
If you want to run Windows 7 on your computer, these are the minimum system requirements that Microsoft recommends:
1GHz or faster 32-bit (x86) or 64-bit (x64) CPU
1 GB Memory (32-bit) or 2 GB Memory (64-bit)
16 GB available Hard Drive space (32-bit) or 20 GB (64-bit)
DirectX 9 Video Card with WDDM 1.0 or higher driver
Upgrading Windows XP to Windows 7
First off, if you are upgrading from Windows XP, you "can't" upgrade it directly to Windows 7, you will have to perform a clean installation, although you can do it with a Windows 7 Upgrade DVD. The down side to upgrading Windows XP to Windows 7 is that it requires more work and technical knowledge such as:
Data backup
Downloading Win7 Drivers
Reinstalling Programs and Peripherals
Setting up any desired customizations
Upgrading Windows Vista to Windows 7
Upgrading from Vista to Win7 is practically a no-brainer. For the most part, if your computer works with Vista, it will probably work with Windows 7. Windows Vista "can" be directly upgraded to Windows 7. But you should still run the Windows 7 Upgrade Advisor and take care of any upgrade issues it might identify "before" you upgrade. Make sure that you connect and turn-on all peripheral devices you intend to reuse with Windows 7. Just know that this upgrade advisor will only display results that are "already known" to Microsoft and incorporated in the program already. But aside from any possible incompatibility problems, the great thing about a Vista to Win7 upgrade is that you will usually be able to keep all your data, program and peripheral setups intact and it usually goes very smoothly.
Don't Just Run the Windows 7 Upgrade Advisor
I would say that running the Windows 7 Upgrade Advisor is only a minimum requirement to perform before upgrading Windows. Even if you didn't update or remove any drivers or programs that were known to be incompatible with Windows 7, you just might get away with it, by why risk it? If you are lucky, Windows 7 will probably automatically disable any "known" incompatible programs and drivers to maintain stability, which you could still take care of later after the fact.
Take a chance and risk being a statistic, its your choice, but one thing you probably won't get away with is trying to upgrade Windows when you have existing Windows or hardware problems with your computer, whether you know about them or not. If you "are" aware of a problem, don't upgrade to Windows 7 as a means to repair your computer unless you are doing a clean installation. But whether you are aware of a problem or not, I suggest you do a little more work than Microsoft recommends so you don't become one of the few that ends up with a broken computer just when you were trying to improve it. I recommend (in no particular order):
Checking your hard drive for errors and bad sectors before you upgrade (chkdsk /r)
Performing a Memory diagnostic
Scanning for and remove "all" malware
Ensuring your DVD Drive is clean and functioning properly and that the Windows 7 DVD is not scratched or dirty.
Disabling your antivirus, antispyware and any 3rd party firewall software before upgrading.
If you heed all these precautions, your upgrade will probably go very smooth, it has worked very well for me with no incidents.
Work Arounds for Maintaining Backwards Compatibility with XP
Windows 7 Compatibility: If after upgrading to Window 7, you suspect one of your older programs is malfunctioning due to an incompatibility, you can try changing the Windows Compatibility Mode settings for that particular program and then try running it again. One simple way to make older programs run in Windows 7 is:
Right-click the program shortcut or actual .exe file and select "Properties"
Click "Compatibility" tab
Select desired "Compatibility Mode" setting and click "Apply"
You might also consider changing the "Privilege Level" to "Run this program as an administrator" and click "OK".
Windows Virtual PC: If your computer's CPU/Motherboard supports "Window XP Mode/Virtualization" and you are upgrading to Windows 7 Professional or higher, then you can download and install the free Windows Virtual PC with Windows XP Mode software. Then you can run Windows XP as an application within the Windows 7, from which you can run most of your "XP only" programs and peripherals. For specific details about Windows Virtual PC and Windows XP Mode, visit:
Windows Virtual PC Documentation and Videos
Windows XP Mode with Virtual PC Download
Just know that Virtual XP or Windows XP Mode won't support 100% of everything out there. You may find that some graphic or resource-intensive applications such as 3D games, or applications that have hardware dependencies may not be suitable to run in Windows XP Mode. I had one customer that had some proprietary software and USB sensors for automotive diagnostics that was designed to run XP, but wouldn't work properly in "Virtual XP". I can site some more examples, but my point is that Virtual XP will probably work fine for the "average" computer user's needs.
VMware Player: Another work around that may be free is to use the VMware Player. This is probably your best option if you have Windows 7 Hm Prem. The part that might not be free is the XP software. If you have the Product Key for XP, and only intend to use it for this one computer, then you are set. Otherwise you may have to buy another XP license. If you upgrading a brand-name OEM computer that came with XP, just check your computer case for the product key sticker and use that. To use VMware Player, you will probably have to register first before they provide you the download link.
http://downloads.vmware.com/d/info/desktop_downloads/vmware_player/3_0
Once you install the player, just run it and follow the prompts to install XP in pretty much the same manner you would normally install it with. Then you can run your Virtual XP and start customizing it with most programs and peripherals you want.
Just Do It!
There just isn't much of a reason not to upgrade to Windows 7 anymore unless you have an old computer that doesn't support the hardware requirements. If that is so, your money would be better spent on a new computer that already has Windows 7, rather than trying to prolong the life of an old computer that has already given you almost all it has to give. Except in rare cases, computers are nothing to get sentimental over, they are just a tool. So choose a time in the "very near future" to upgrade it or get another one before it breaks. Otherwise, it may choose for you when it rolls over and dies with all your data in it, and you won't have too many choices left.