Beware of Phone Scam from (425) 998-1533 About Errors on Your Computer

December 23rd, 2011 Tags:
phishing scams

Posted in
Computer Repair
,
eMail Scams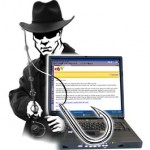 If you receive a call from a person from (425) 998-1533 with an Unknown Name on Caller ID claiming that your computer has errors and/or viruses, it is a Phishing Scam. They might even claim they are from Microsoft, which might appear legit to some because of the Washington State area code. But if you call the number back, you will get a recording from the FTC with a message describing that this is a phishing scam and will refer you to http://onguardonline.gov  for more information about online safety.
I even had 2 of my own computer repair customers here in Hawaii that were called and one even went as far as letting the scammer remotely access their computer with Logmein Rescue software. Luckily, her husband suspected something fishy about the call and literally unplugged their computer to stop whatever the scammer was doing. When my customer brought their computer to me in my shop, all I found was the Logmein remote access software and they didn't appear to get a chance to do any harm.
I Got Called Too!
I just got my call call from this number about 30 minutes ago. It was a young man with either an Indian or Filipino accent and he initially was asking if I was the owner of my phone number and he even identified me by my first and last name. I was immediately suspicious so I asked who he was and why he was calling. He went on to say that my computer was sending out errors.
If I had the time, I might have played with him for a bit, but instead I told him I was an IT Professional and that I knew this was a scam. He immediately responded with "You better listen to me you F#?*!  A!* Hole.  He repeated the profanity over and over and then hung up. The customer I mentioned above even related that her caller was overbearing and arrogant, yet she still let him access her computer. She though that Microsoft had some authority over the situation and she had to comply.
Is Big Brother Watching?
Just know that even when activating Windows with Microsoft, that no personally identifiable information is sent to Microsoft, so you should never expect to receive a call from Microsoft because whatever might be happening with your computer, good or bad, will not identify who you are to Microsoft. If you want to find out what information a Company's website might collect from you if you interact with their website, visit their "Privacy" or "Terms of Use" page and sift through their mumbo jumbo.
What is More Likely to Happen if Your Computer is Really Infected
If your computer is infected to the point that it is automatically spamming the internet with whatever it is infected with, you "may" get an email from your Internet Service Provider (ISP) notifying you that they have detected viral activity from your assigned IP Address. Now they would be the ones to know, because they monitor their networks and have a billing profile for you, not to mention knowing who is assigned what IP Address. They usually assume you are a victim and will give you a short amount of time to disinfect your computer before they cut off your internet service.
Anyway, unless you subscribe to some type of service that monitors your network/internet activity, NO one is going to call you to tell you that your computer is sending out errors or viruses, except a scammer of course. And if you have such a monitoring service, you would probably be paying dearly for it and would know who they were when they called. Anyway, this would mainly be for a corporate network with some sort of Managed IT service behind the scenes and not for some average joe's home computer.
Anyway, if you get such a call, whatever you do, don't give them access to your computer and don't give them your credit card information, because reputable companies don't approach customers the way I mentioned at the outset, and they wouldn't know what is going on with your computer anyway.
Play it Safe
If you somewhat believe what the scammer told you because your computer is acting up, just shut it down and call a trusted local PC Tech and describe your situation. Anyway, your computer cannot communicate with the internet when it is off, so you can relax and seek a solution on your own terms, and not from some foul mouthed cyber-criminal trying to scam you over the phone.
If you wondered how they knew you had a computer problem, just know that with all the people they call, that some of them are likely to be having the problem they called you about, that is how Phishing works, so please don't fall for it.