How to Download YouTube Videos Without Getting Infected

July 28th, 2011

Posted in
Cool Products
,
Free Software
,
Spyware Prevention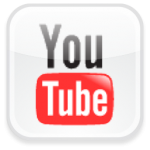 With high-speed internet at home and 4G on the go, literally untold millions of people are watching streaming video on their smart phones, ipods and tablets on a regular basis. For the internet savvy folks, we have already learned how to safely download, convert and import these audios and videos into our mobile devices long ago (in computer years that is). But if you are new to this game or are finally stepping outside the safety of iTunes to get all that great free stuff that is just waiting to be downloaded, then you need to finish reading this article first or you just might get infected on your first night out. I'm not talking so much about what kind of virus and spyware "protection" to use to keep safe on the internet, I'm talking about virus and spyware "prevention" by choosing safe programs or "methods" to do this downloading. But where do you start?
The Problem Goes Like This
Someone asks their friend how they got all those mp3s and YouTube videos on their ipod or whatever. So they go home and google the name of whatever they can remember their friend saying, and find out that there are all kinds of websites and programs with the answer, and some of them are even free. Many websites even seem to be promoting the same programs! So how do you decide? They just end up picking whatever appeals to them without knowing that some of these websites might be malicious and cause you to get infected. The catch 22 is that even though the "program" itself you are wanting may be safe, some of the "websites" where you might download the program are not. Its risky business, because the program itself may also be infected as well.
Below is just a silly cartoon video of a newbie who wants to download some YouTube videos.
I've been recommending you use a link scanner like McAfee's free SiteAdvisor to spot these malicious websites before you ever click on them. Anyway, there are lots of good free and paid products to do what you want, but you might go through a minefield to find them. The good news is that there is a free browser-based method of downloading YouTube Videos in different formats and resolutions without all the usual risks, and that's what I am about to show you. Just beware that it is so easy that you might get addicted to it. It's from a website called http://KeepVid.com. With KeepVid, you can download and save videos directly from YouTube, Google, Metacafe, Putfile and more. Simply copy and paste the URL for the video and download it.
To see my video presentation of KeepVid in action, you can sign-up as a free SpywarePreventionGuy Member and see it at: How to Download YouTube Videos with KeepVid. You must be logged-in to see the video with this link.
If you want to just download the audio portion of the video as an .mp3, click Download MP3 (see last screenshot below) and you will be automatically redirected to a similar website call SnipMP3 at http://snipmp3.com where it will automatically convert the video to .mp3 for you to download.
IMPORTANT: There are a few "Prerequisites and Restrictions" listed near the end of this article.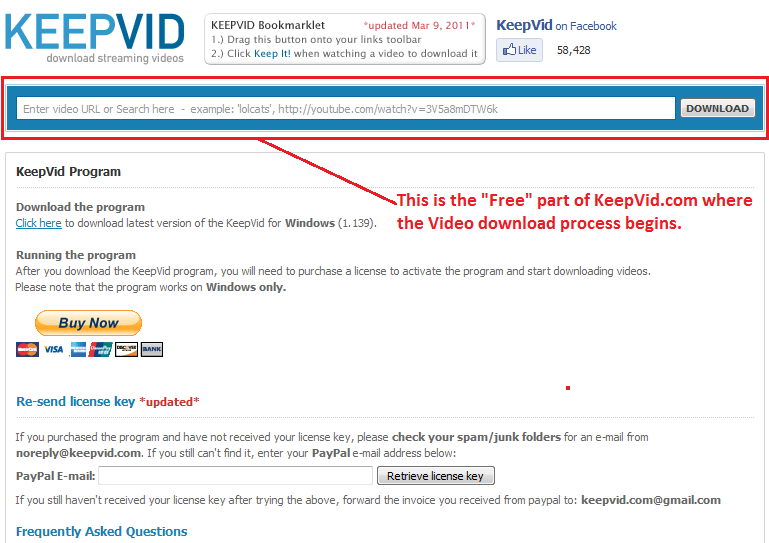 http://KeepVid.com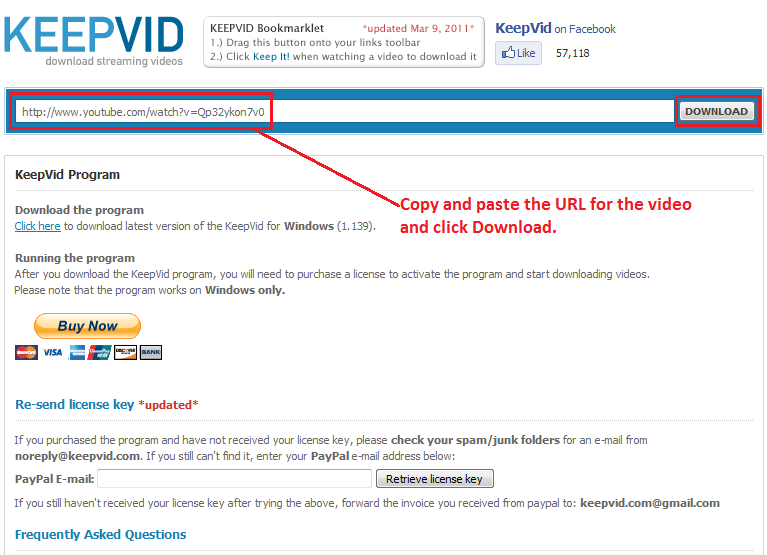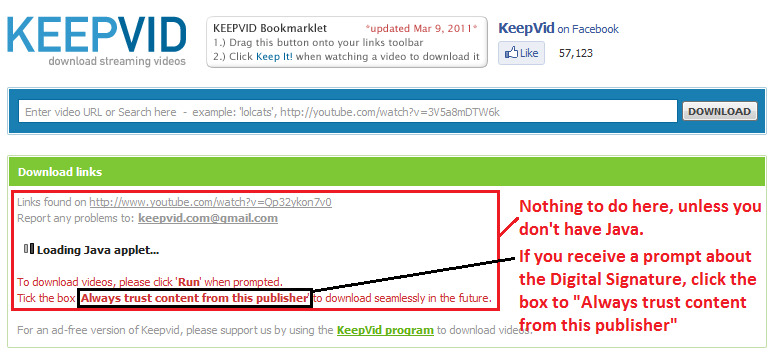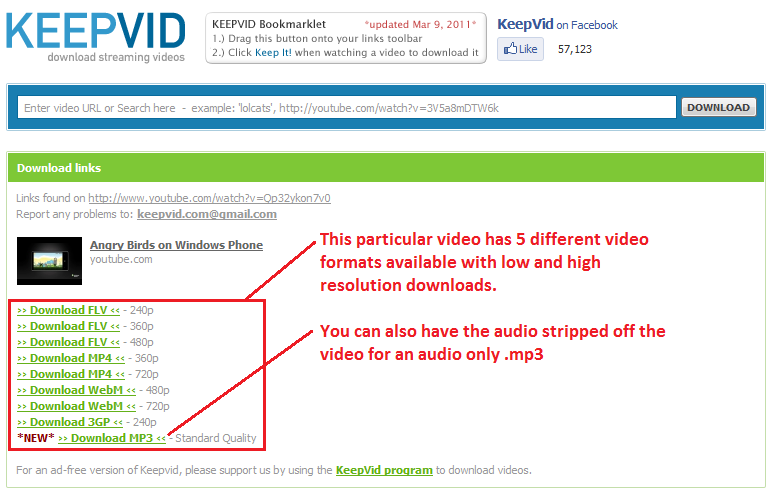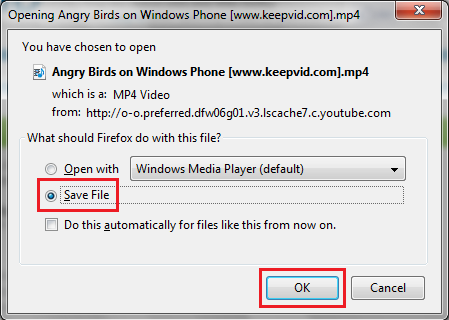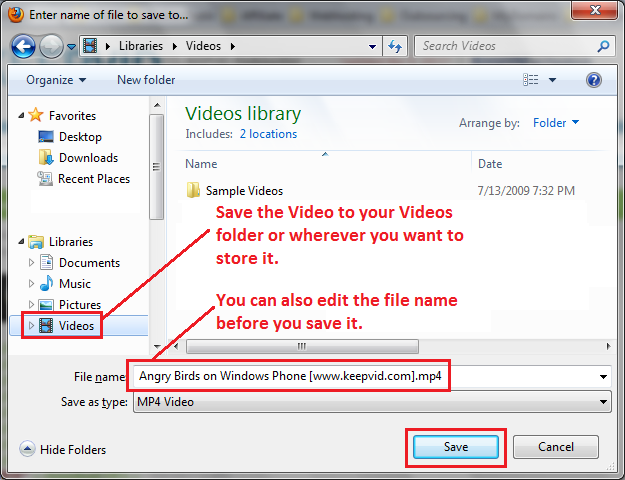 How to Convert Online Videos to MP3
If you started out from KeepVid and wanted to convert and download an mp3 for the video, you will be automatically redirecedt to SnipMP3 to do this. It functions just like KeepVid does but for mp3s. You can also go directly to http://snipmp3.com to copy and paste the URL of the video into the box and click "Convert to MP3.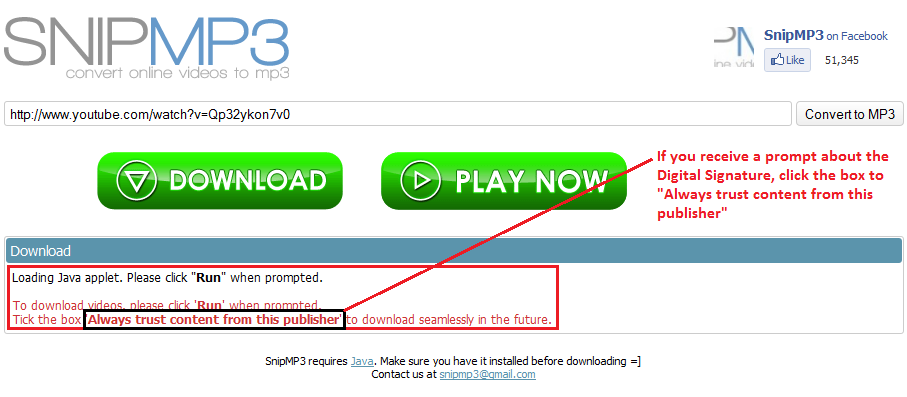 Prerequisites and Restrictions
If your Windows version is XP or older, you may need to install Microsoft .NET first, which is free before KeepVid or SnipMP3 will work with your system.
You also need to ensure you have Java installed.
KeepVid works with YouTube, DailyMotion, Google Video, Megavideo, Metacafe and Vimeo.
If you can't download certain videos, it may be because it is blocked in your country or restricted to a country, it has an age restriction, or your computer just can't access the website you are attempting to download from.
If you want the ad free version of the program (and I barely notice the ads), you can download and purchase a license for their paid, ad-free version.
That's It!!   Well, almost, I got one more thing to share…
If you want to go way beyond just downloading videos from a small handful of websites, such as sniffing out all sorts of unprotected, but hidden content available on just about any website, then you need DownloadStudio from Conceiva. I have been using it myself for a couple years now and have found it much more robust than any other products I have tried.
With DownloadStudio, you can get:
Images
Music
Videos
Flash files
Website files
Software programs
Compressed files
Documents
Click the banner image below for more information: